President's Greeting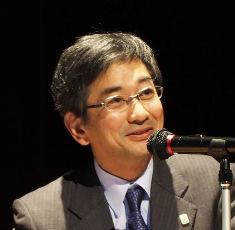 Tomotaka Sobue
10th President of the Japan Epidemiological Association
Professor, Environmental Medicine and Population Sciences
Graduate School of Medicine, Osaka University
I took over the responsibility as President of the Japan Epidemiological Association from Professor Hiroyasu Iso at the General Meeting in February. It is an honor to be appointed president of the Association, as I have regarded epidemiology as my main research interest since graduating college and regard it an extremely important duty.
Japan Epidemiological Association is a relatively young association founded in 1991, but the Association grew from 243 members to 2,180 by March 1, 2018. The growth in number shows our growing responsibility over society. The members also grew in diversity, with public health nurses, nutritionists, pharmacologists, nurses and other specialties joining the medical doctors.
Epidemiology analyzes data of individuals as a group, thus also called population science. Japan Epidemiological Association is a group of experts who performs high quality epidemiology research, promotes development of human resources and infrastructure for epidemiology research, and is now looked upon to inform the government, other associations, mass media, and the general public of our findings in epidemiology and its application to society.
Recently, epidemiology is said to have polarized into two different directions, individualized analyses of genome data and big data analyses for social causes. However, we share the academic framework as a population science, and I would like the Association to be acknowledged as the bearer of this shared basis.
The Association has steadily grown under the past presidents. Especially during President Iso's five years of strong leadership, membership has grown significantly, and a permanent secretariat was founded. In August 2017, Professor Yoshikazu Nakamura, Congress President of the 21st World Congress of Epidemiology, IEA, successfully hosted the meeting in Saitama, achieving 1,131 attendees. I intend to take charge of my duties by continuing this trend to develop the Association further. I hope the members will support my challenges.
March, 2018